While businesses focus on attracting new customers, maintaining a strong relationship with current ones may be just as essential as acquiring new ones. Return customers are a company's heart, and social media has given them the ability to promote your brand online. A loyal customer will recommend you to others after patronage. It's a mistake to take repeat business for granted. Customers come and go, often without ever explaining why they aren't coming back. When you acquire new customers, make sure to take the best possible care of them to protect the investment you made to earn their trust the first time. Let's take a look at the top tips to keep your customers coming back.
Top tips to keep customers coming back
1. Remain in contact.
Instead of just focusing on the next transaction after the sale, invest resources in maintaining the connection. Opportunities can be found in social media engagement, offering clients unique incentives, and maintaining regular contact through email newsletters. But there's a thin line between staying in contact and bothering people. Your conversation ought to be purposeful and meaningful. You can message or mail them once a week or twice a month with content that is beneficial.
2. Expect they will forget about you.
Even if a customer has used your services in the past, there is no assurance they will consider you the next time they need them. Every day, a million other distractions are in direct competition with your business, fighting for their focus. Reach out to your contact and let them know you would value their future business if they need your services again, do this especially if you haven't heard from them in a while.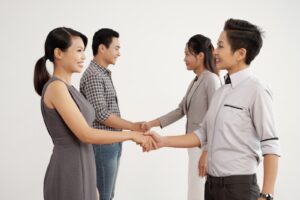 3. Maintain the experience's relevance and freshness.
Give your customers a reason to return to you for their purchases. Keep refining and enhancing your services, and don't forget to explain what's new to your present customers. Changes and updates provide additional reasons to connect with your clientele.
4. Take them by surprise.
When someone goes above and beyond what we expect, we are delighted and excited and are apt to tell others about it. This can be as straightforward as recalling a customer's name or as thoughtful as giving them a gift on their birthday or another significant occasion. Give them loyalty deals or bonuses if they use your services frequently to thank them for their patronage.
5. Join forces
Collaborate to improve your community. Pick an activity that allows customers to participate in a good deed so they feel great about doing business with you, whether it's giving a portion of every sale to a nonprofit or holding a collection for the neighborhood food bank.
6. Put the proper people in charge of the front line.
Even if you have the best product in the world, you will lose customers if the individual with whom they interact is unremarkable or, worse yet, outright unpleasant. Make sure your squad includes qualified individuals. Friendly, efficient, and personalized treatment should be the norm.
7. Easy contact.
Don't make them go through a long series of menu choices before they can speak to someone. Make an effort to promptly answer emails, calls, voicemails, and comments on social media.
8. Pay attention to them
This involves two steps: listening to their input and effectively asking them what they think of your company. Send surveys to customers asking them what they think of your goods and the service they got. Then, pay attention to the responses.
9. Express your gratitude.
When doing business in person, express your appreciation with something as simple as a heartfelt thank you, not you waiting to respond with "you're welcome" if they thank you first. If your business is online, send an appreciation message to your customer after making a purchase. Sending a thank-you note or a unique reward for a referral will help you take it a step further. Though it requires time, developing strong relationships is worthwhile and would be to your business' advantage.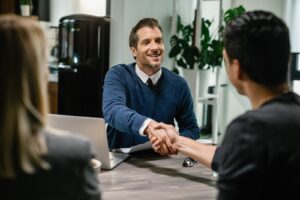 Take Your Customer Service to the Next Level with EmpireOne Contact Center
Most customers would rather call you first or send you an email to complain or make inquiries. How and when you respond to them makes up the customer experience. Businesses are losing their customers to their competitors because they are unable to meet the needs of their customers. This is why businesses outsource their call center operations to EmpireOne Contact Center in order to leverage our skilled agents, latest technology, omnichannel support, and data security. Keeping your loyal customers makes it easy for new ones to come in. If your brand's reputation is poor, no amount of marketing will be able to convert sales. You can rebuild your reputation by partnering with us. A trial will convince you. Reach out to us to get more details.